If you're thinking of buying a food dehydrator, this page provides valuable advice and tips. With numerous food dehydrator options on the market, it's important to consider several factors before making a decision.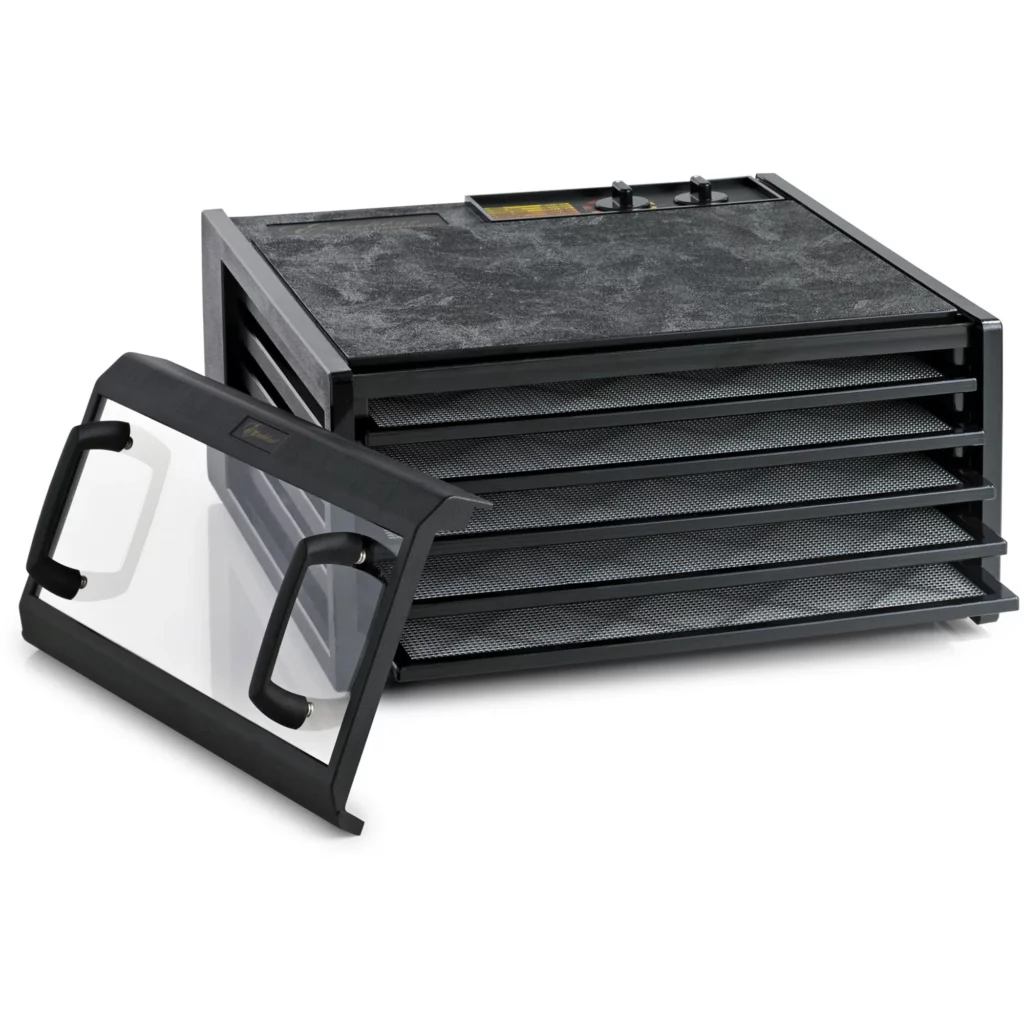 Purpose and usage of you food dehydrator
What is the main purpose of the dehydrator you are planning to buy? Will you be using it primarily for drying mushrooms, fruits, and vegetables? Or do you also have an interest in making and drying fruit rolls, yogurt rolls, stews, and sauces? Additionally, consider the quantity you plan to dry and the budget you have allocated for purchasing a food dehydrator.
Horizontal or vertical airflow
In a dehydrator with a bottom fan, the airflow is vertical, moving from the bottom to the top. This means that the food at the bottom dries faster than the food at the top, requiring you to rotate the drying trays multiple times during the drying process. Dehydrators with vertical airflow typically have a hole in the middle of each drying tray.
On the other hand, in a dehydrator with a back fan, the airflow is horizontal, resulting in a more even drying process. There is no need to rotate the drying trays during the process. The drying area is also larger, and since the trays do not have holes, it becomes easier to dry items with liquid or semi-liquid consistency. In summary:
Horizontal airflow versus vertical airflow
Horizontal airflow
Even airflow distribution, you don't need to move the drying trays during the process.
Maximizing drying area.
Easy drying liquid foods
Motor/fan well-protected, preventing food from entering the motor
Higher price compared to dehydrators with vertical airflow
Vertical airflow
Necessitating the rotation of drying trays during the drying process.
There are holes in the middle of the drying trays, making it more difficult to dry liquid foods and reducing the drying area.
If the motor is not well-protected, dried food can accidentally enter the motor compartment.
Available at a lower price.
In this video clip, I demonstrate how to make yogurt rolls. Having a rectangular drying tray without a hole in the middle proves to be extremely practical for this purpose.
Temperature
A high-quality dehydrator is equipped with a built-in thermostat, offering a temperature range of at least 35 degrees Celsius to a maximum of 70 degrees Celsius. Different types of foods require drying at specific temperatures. It is important that the heating element is well-shielded to prevent any fire hazards.
Timer
While not essential, having a timer is practical. It allows you to set the drying time according to your needs. This feature enables you to use the dehydrator overnight, providing convenience and ensuring safety as the dehydrator automatically shuts off after the designated drying time.
Size
The size of the food dehydrator is a personal preference. Consider whether you need to dry large quantities of food at once. If you have a kitchen garden and require simultaneous drying of substantial amounts of food during specific periods, or if you are primarily drying food for personal use, these factors will help determine the ideal size of the dehydrator for your needs.
Design of drying tray inserts
The drying trays in different dehydrators come with various types of inserts that are worth considering. If the inserts have large gaps, there is a risk of food falling through during the drying process. Fruits with high sugar content can also stick to the drying trays. In such cases, it is practical to have a standard drying tray with a flexible insert. Here are some examples of drying trays with inserts: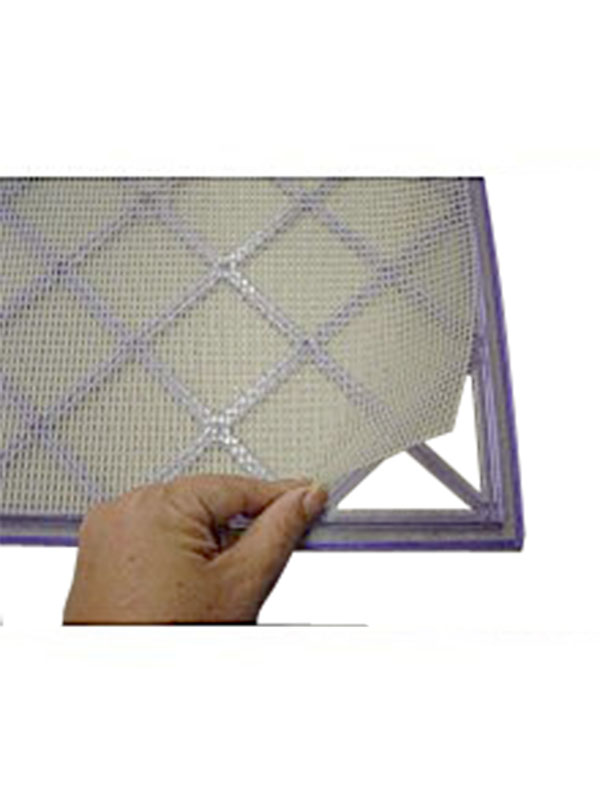 When drying rice, stews, fruit rollups and sauces, it is practical to use a silicone drying sheets. Here are some examples: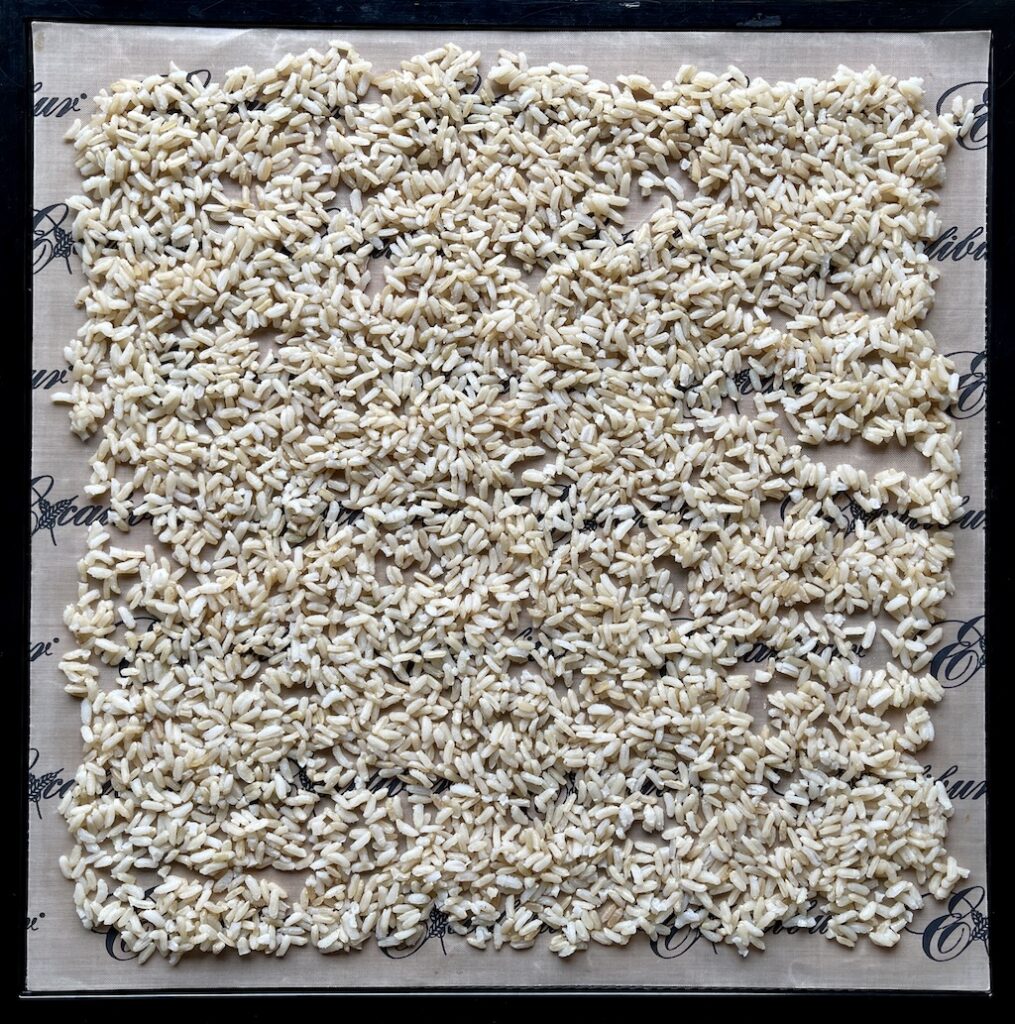 Warranty and spare parts
Since I use my dehydrator frequently, it was important to me to choose a reputable supplier that offers a high-quality and durable machine. It is also highly practical to have the option of ordering replacement parts for components that may wear out over time due to heavy use.
Once you have obtained a dehydrator, I highly recommend exploring the following topics for further information:
Proper placement of the dehydrator in your home
Factors that can influence drying time
The possibility of drying different types of food simultaneously
You can find detailed insights and guidance on these topics under the ¨advice and tips" section!