Are you struggling to find good recipes and detailed instructions on how to make your own dehydrated hiking dinners? As an outdoor and foodie enthusiast, I have developed tasty dinner dishes that you can make and dry yourself. Each dinner recipe comes with a detailed guide on how to prepare the meal and how to dehydrate it using a food dehydrator.
This page is under construction, on the Norwegian page you will find more recipes!
Mashed potatoes with broccoli, cauliflower, and ground beef is a delicious and easy-to-prepare dish. I dehydrate the cooked ground beef, vegetables, and mashed potatoes individually. This approach also allows for easier portion customization based on individual needs.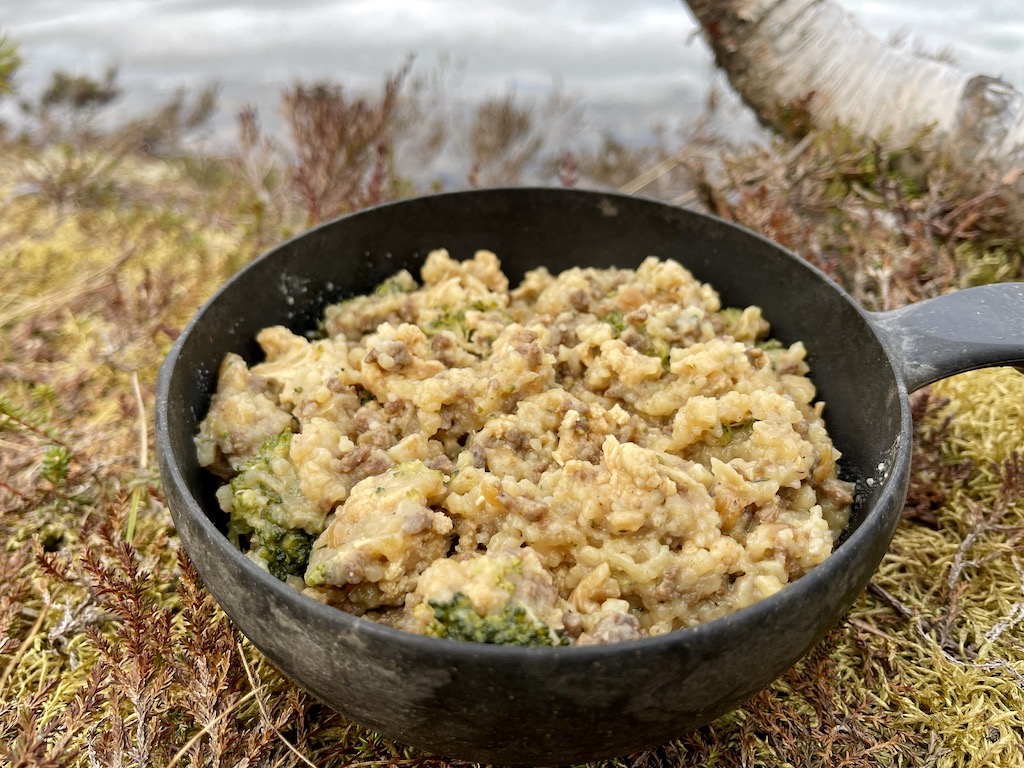 Do you love Pad Thai and would you like to enjoy this popular dish while hiking? Here's the recipe to make and dehydrate it yourself!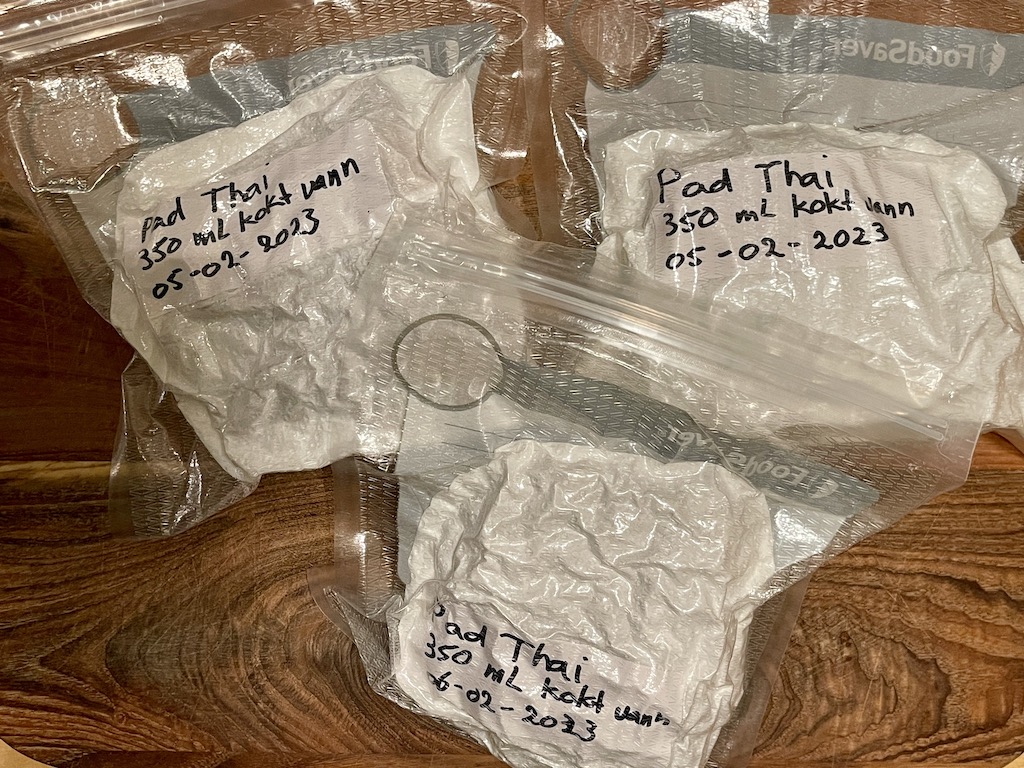 This dinner is super easy to make and tastes delicious! Since cheese cannot be dried in a dehydrator, I used Knorr pasta sauce with basil as a base.