During our week in the mountains, we mainly had hot lunches while hiking. But, craving something cold, we decided to try out this delicious couscous salad. It's a easy to make and has a refreshing taste that's perfect for hot days. Couscous salad with veggies is definitely a dish I recommend trying out! By adding olive oil and pine nuts after rehydration, you increase the caloric intake that is needed on longer trips.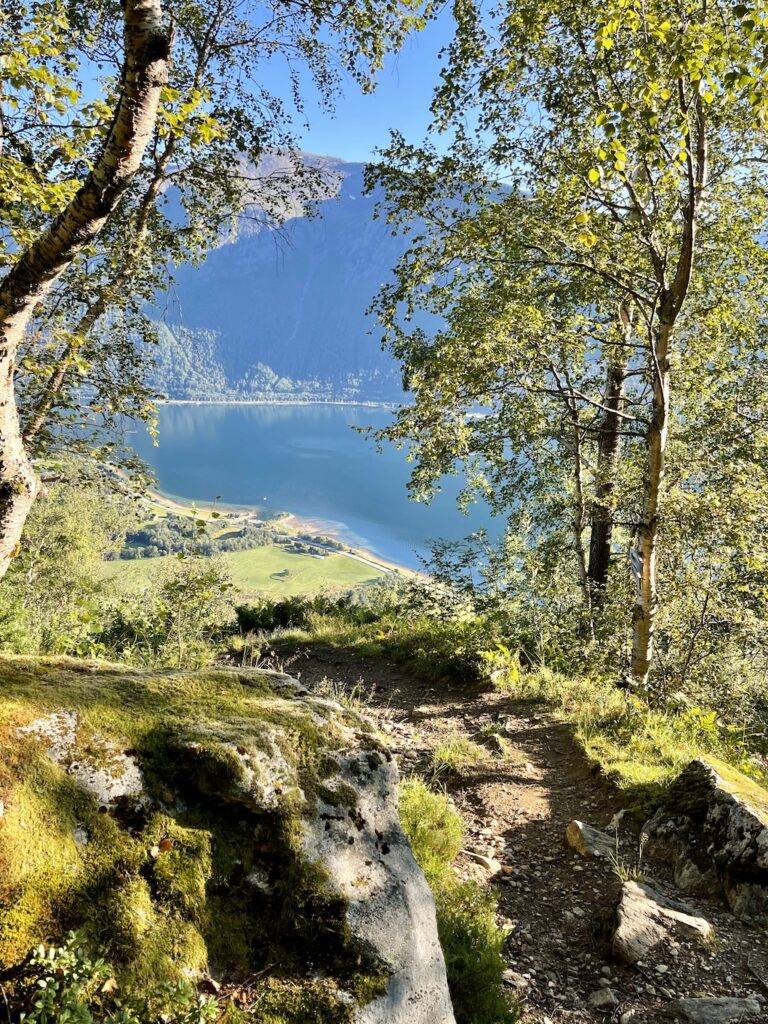 Rehydrating with cold water
We mixed the couscous salad with cold water before heading out on our hike, and it was fully rehydrated by lunchtime. To rehydrate your food while on the go, it's essential to use a thermos or similar container with a screw-top lid to avoid spills in your backpack during the rehydration process. Couscous is already dried when you buy it from the store and rehydrates quickly, even with cold water.
Pine nuts
To add extra energy and flavor to the salad, it's good to bring a bag of pre-roasted pine nuts. Pine nuts are large seeds from the cone of specific pine trees that grow around the Mediterranean. Pine nuts are rich in iron, protein, polyunsaturated fat, and zinc. They also have high contents of vitamin E, thiamin, iron, potassium, magnesium, copper, and phosphorus. Additionally, pine nuts are a source of riboflavin, niacin, folate, and dietary fiber (source: frukt.no).
I had already dried the vegetables I used in this lunch, so all I had to do was mix all the ingredients and pack the lunch in a ziplock bag. We brought the pine nuts and olive oil separately. After the food was rehydrated, we mixed in the pine nuts and olive oil.
Mojito mint
In my kitchen garden, I cultivate Mojito mint. This plant returns every year and is easy to grow and dry, but it can also be purchased at most ethnic grocery stores. If you don't have Mojito mint, you can use another type of mint as a substitute. The herb should be dried at a low temperature of 40 degrees Celsius to retain its flavor. It takes about 4 hours to dry Mojito mint.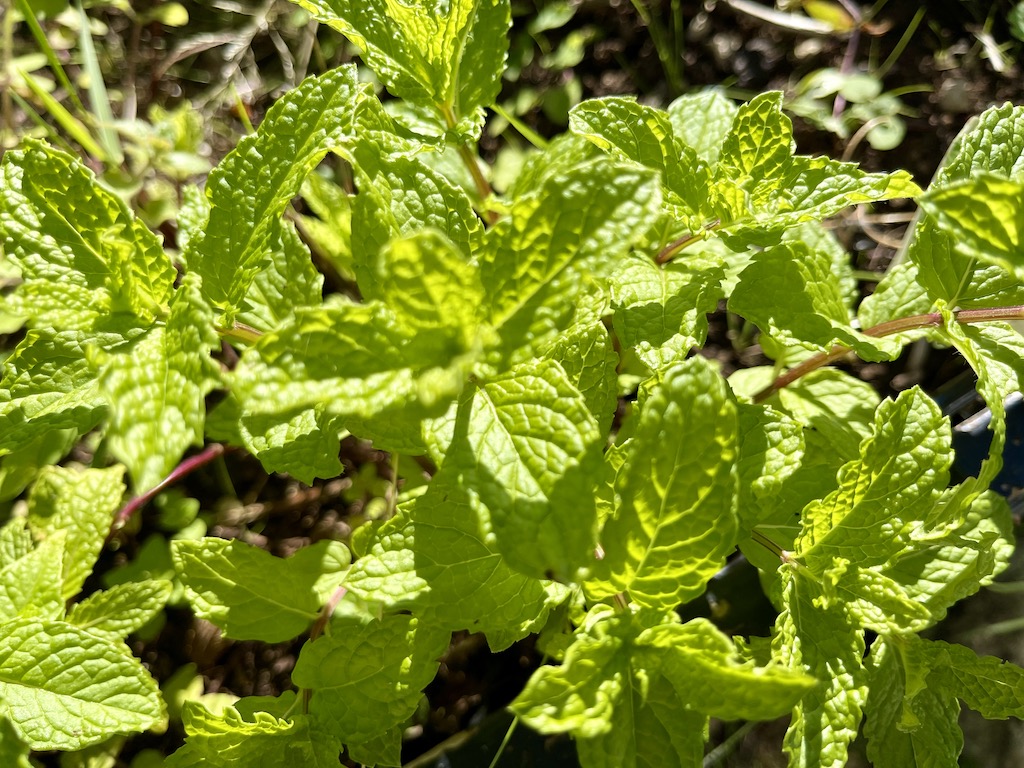 ingredients for 1 serving
1 dl whole grain couscous
9 g dried cherry tomatoes
4 g dried gherkin
5 g dried red onion
4 g dried red or green bell pepper
2 tsp vegetable bouillon powder 2 tsp crushed (Mojito) mint
1 tbsp olive oil
One bag of roasted pine nuts (30 g)
Preparation and storage
Information and guidance on how to dry all vegetables can be found here.
Mix all ingredients except for pine nuts and olive oil and store the mixture in a ziplock bag, airtight container, or vacuum-sealed bag to extend its shelf life. You can bring olive oil in a small travel bottle.
On trail
Mix 300 to 350 ml of cold water with the salad mixture in a thermos or insulated container and stir well. After 1.5 – 2 hours, the food is rehydrated. Stir well again and mix in the olive oil and pine nuts. Enjoy your salad!
Nutritional content
Here's an overview of the nutritional content and cost of the ingredients used in the recipe, purchased in July and August 2022. The prices listed below include all ingredients except for the vegetable broth and mint.
| | Protein | Carbs | Fiber | Fat | Cal. | Price (nok) |
| --- | --- | --- | --- | --- | --- | --- |
| Couscous salat | 18,7 | 55,8 | 12,1 | 36,6 | 671,5 | 53,10 |
Useful links
Publication date
May 11, 2023