Pasta with cheese sauce and salmon is super easy to make and tastes great! Since cheese cannot be dried in a dehydrator, I cheated a bit and used Knorr pasta sauce with basil as a base. I forgot to buy fusilli, but I still had macaroni at home, so I used whole wheat macaroni instead. Salmon is a fatty fish and is not ideal for drying in a dehydrator, so this dish has limited shelf life. If you skip the salmon, it will last much longer. I recommend vacuum sealing the dish and freezing it until you're ready to use it.
Ingredients for 4 servings
500 g salmon fillet
1 pack of Knorr pasta sauce with cheese and basil
1 tsp coconut oil
2 red onions (about 200 g), finely chopped
1 zucchini (about 330 g), cut into 4 lengthwise and then sliced
300 g whole wheat macaroni
8 tbsp powdered milk
8 tsp wheat flour
Cooking instructionsfor salmon pastsa
Cook the whole wheat macaroni according to the instructions on the package.
For this dish, I recommend steaming the salmon until it is tender. Season the salmon with salt and pepper before steaming. To rehydrate well, mash the salmon into small pieces with a fork and set aside.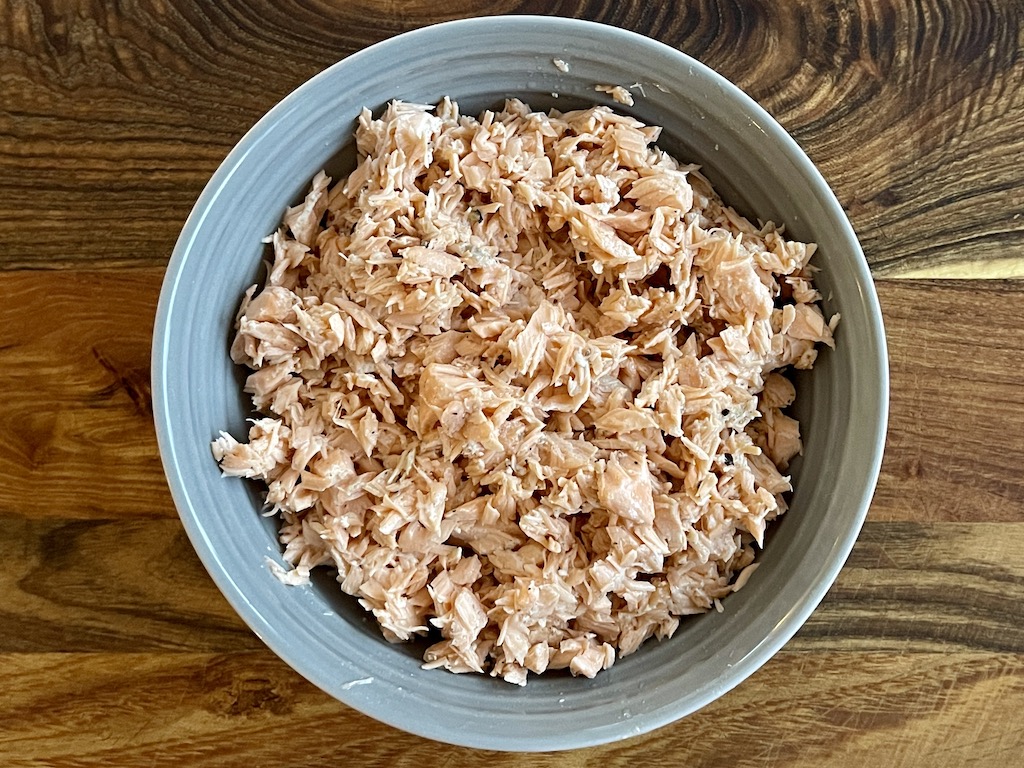 Melt the coconut oil in a non-stick frying pan and sauté the red onions and squash until the onions are translucent and the squash is tender. Add the salmon and mix everything together, then let the mixture cool down a bit.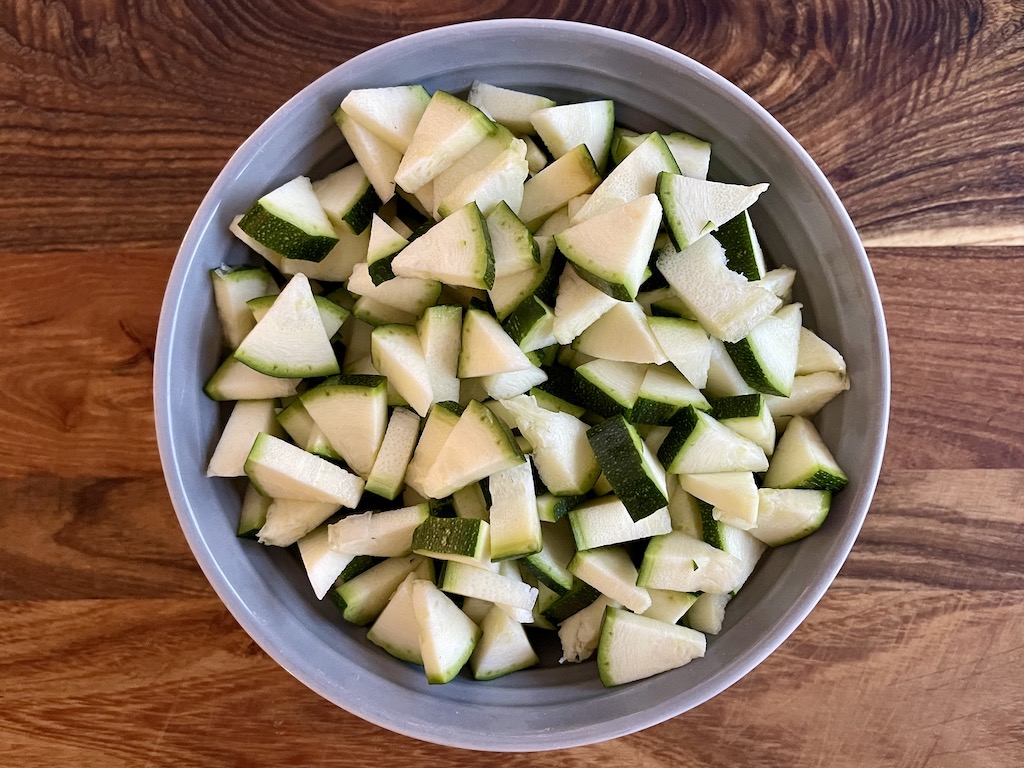 Drying the vegetabel and salmon mixture
Spread the vegetable and salmon mixture evenly across two dehydrator trays lined with Paraflexx sheets.
Temperature: 63 degrees Celsius Drying time: 10 to 12 hours
Once the mixture is dry, remove it from the Paraflexx sheets and crumble it into small pieces.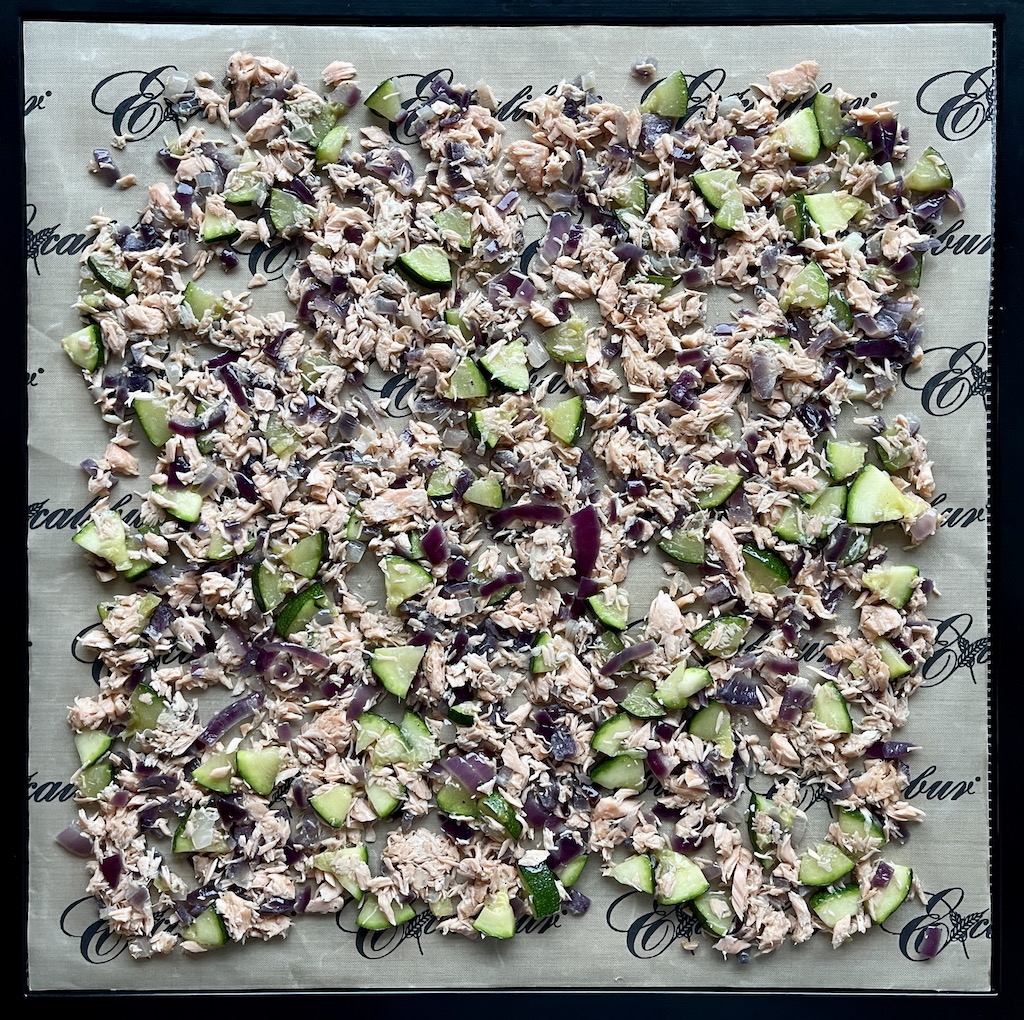 Drying whole wheat macaroni
Spread the cooked macaroni evenly over drying trays.
Temperature: 57°C
Drying time: about 6 hours
Once the macaroni is dry, it will be just like before you cooked it. After drying, it becomes hard and difficult to break in half.
Storage of salmon pasta with creamy cheese sauce
Divide the fish and vegetable mixture as well as the macaroni into 4 Ziplock bags or airtight containers. Divide the Knorr sauce, wheat flour, and powdered milk into 4 separate bags. It is advisable to vacuum seal the food and freeze it for longer shelf life.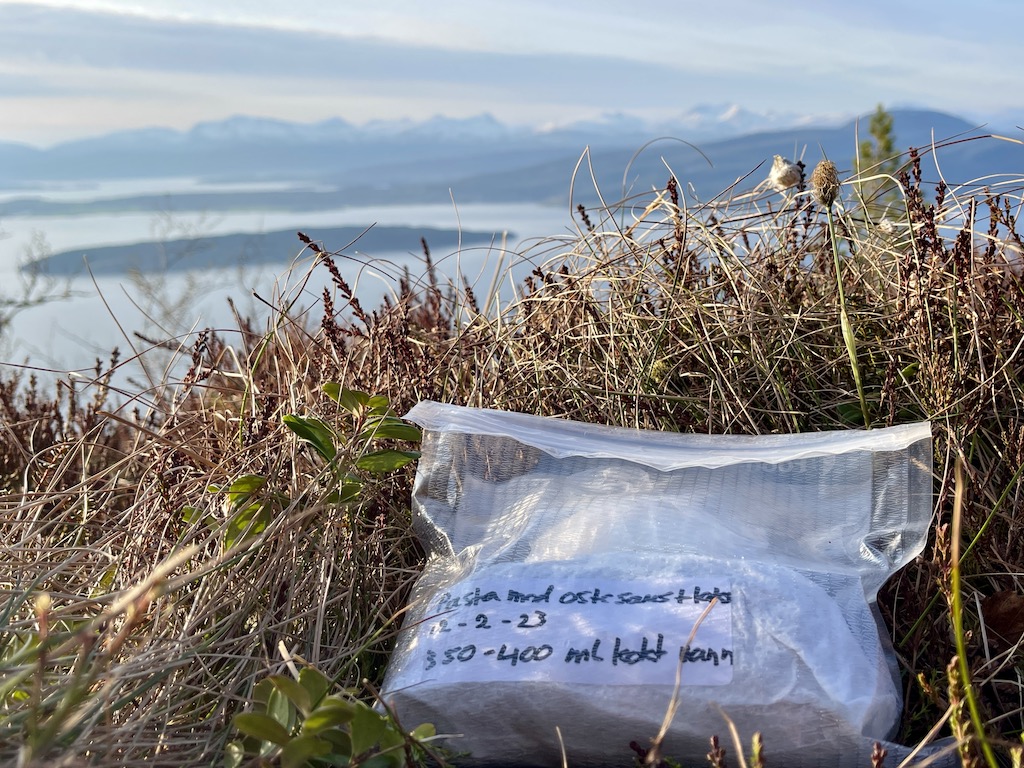 on trail
Boil 350-400 ml of water per serving. Mix boiled water, milk and cheese powder mix, and the fish and vegetable blend in a thermos, pot, or insulated cup, and stir well. If using a cup or pot with little insulation, I recommend placing it in a sleeping bag to keep it warm. Wait for 15 to 20 minutes. Stir well again, and the food is ready to eat! Add salt and pepper to taste, if desired.
Useful links
Publication date